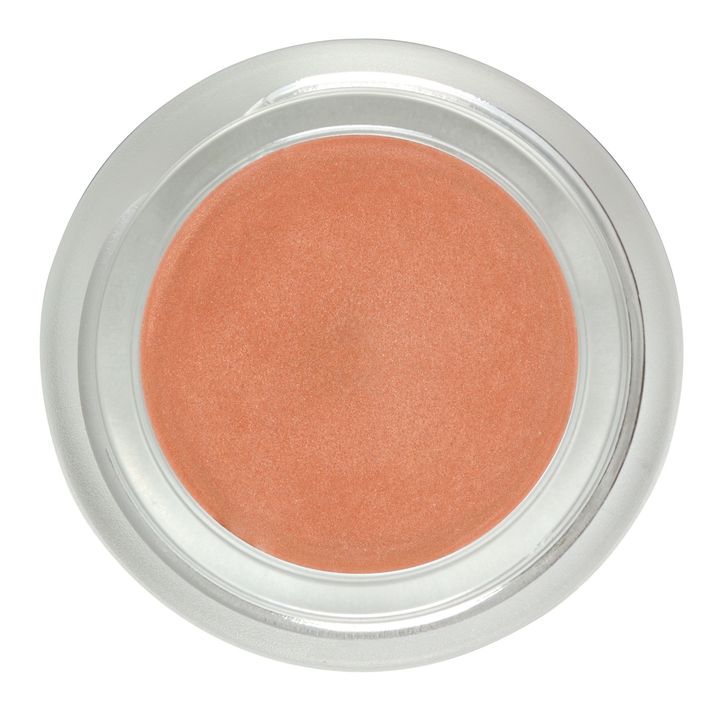 Quick overview
Details
Ingredients
Living Libations Ballet Slipper Shimmer embraces lustrous lips with the moisturizing essence of shimmering satin and the subtle sparkle of a prima ballerina's pink slippers.
Wrap your lips in shimmery, pastel-pretty-in-pink luster - for a perfectly prima pout! Ballet Slipper Shimmer shimmies across lustrous lips and highlights skin with beautiful infusions of moisture-rich Jojoba oil, bountiful Beeswax, and a fascinating floral blend that pirouettes Tuberose, Jasmine, Ylang and Carnation petals. This silky-smooth lip shimmer is downright brimming with fountains of flowers– so you can be transported to a pastel-pink paradise every time you apply!
The science behind the shimmer: more than a mere lip balm Ballet Slipper Shimmer is created with crystallized mica, nature's natural gemstone light reflectors. This shimmering balm clings to make skin sing, reflecting the ambient light all around.
Directions: Pucker up and apply generously to pamper your pretty pout. Apply to cheek and brow bones as a highlighter too. Perfect over Lovers Lips and Balms.
6.5ml
| | |
| --- | --- |
| Jojoba Oil - Simmondsia chinensis | Wholesome Jojoba drenches lips and cheeks with all soluble forms of nutrients and vitamin E. This naturally-occurring moisturizer sings with your skin because it's nature's closest offering to our complexion's sebum. |
| Beeswax - Cera alba | Bees buzz with a protective, porous wax that locks moisture in and keeps toxins out. Beeswax forms a smooth, invisible coating on your lips, providing a barrier of nourishment against harsh elements. |
| Royal Hawaiian Sandalwood - Santalum paniculatum | This is our dreamiest, creamiest Sandalwood! Extremely ethically harvested as part of an enduring reforestation project in Hawaii, this exquisite essence is available for the first time in over 200 years. This distillation is a full-bodied ethereal oil that whispers the wisdom of its majestic, ancient heartwood host. This unctuous aroma of Sandalwood has been the most revered substance for mediation since antiquity – one whiff of this exalted exhalation of the sandalwood tree will lift your spirits to nobility. |
| Tuberose Petals - Polianthes tuberosa | Tantalizing Tuberose is one the rarest, most sought-after essences in the world for its heady-honey-floral honey aroma that also exudes a fresh breath of balsamic-chypre. Named for the tubular shape of the roots of the Tuberose plant, Tuberose Absolute is known in East Indian legend as the "Mistress of the Night" because of its powerful love-potion properties. This oil produces a sultry, euphoric floral fragrance that is used in some of the world's most exquisite perfumes. Hawaiian people continue to use Tuberose to add fragrant florals to traditional Hawaiian leis. |
| Jasmine - Jasminum sambac | Juicy Jasmine is wild-crafted in India, drawn from the fragrant depths of night-blooming Jasmine Sambac blossoms. Unlike Jasmine Grandiflorum, which opens its petals to the dawn, Jasmine Sambac communes with the mystery of the moon and stars, capturing the fragrant essence of endless warm nights. |
| Carnation - Dianthus caryophyllus | Honey, spice, and everything nice! Captivating Carnation exudes notes of honey, floral-fragrant spice, and a breath of lilac-languor, all wrapped up in pale pink poetry. The euphoric effects of Carnation Absolute will morph a humdrum day into pleasant play. |
| Ylang - Cananga odorata | Euphoric Ylang is an amorous essence that's name translates to "Flower of Flowers." While others sleep, these spellbinding blossoms exude their exotic fragrance across tropical breezes. Sweet and sultry Ylang inspires the senses by dispelling negativity with its petals of perfumed positivity. |
| Golden Champa - Michelia champaca | The essence of this gorgeous flower unleashes garlands of inspired beauty. With heart-warming notes of Sandalwood and Magnolia, Golden Champa elicits feelings of joyful devotion. |
| Stone Root - Collinsonia canadensis L. | This herb harnesses the impassible powers of juicy roots grown beneath the earth's flowers. Stone Root relieves lips of redness and puffiness, while soothing, calming, and clarifying the skin with its tonifying action. |
| Mica - Phyllosilicate minerals | Mica is a naturally occurring silicate mineral that gives our sparkly Libations a real-to-the feel summer shimmer! Mica glitters and gleams, naturally reflecting light from your radiant skin. Mica is made with layers of crushed gemstones rich in iridescent color. Like a sheer, sparkling diamond, mica gets the glow going as it glistens in the light: starlight, moonlight, or Tiki torches illuminating the campfire. *Mica is not derived from living matter and thus it is an inorganic compound, which is outside the scope of organic certification. |
Key Features:
Natural Makeup
Lip Shimmer
Clean Makeup